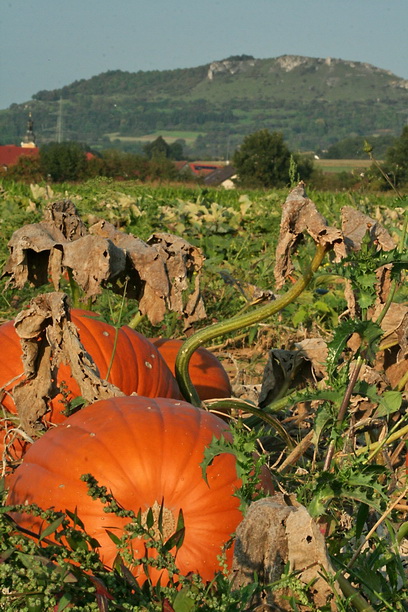 Click on photo to enlarge
This was a perfect German autumn weekend from a weather point of view. The air was warm, the sun was stroking my neck without burning it, the trees just started to prepare for their color-LSD-trip and my nose discovered an overwhelming mixture of fresh soil, fallen leaves and rotten grass.
And if you add a pumpkin field found by coincidence near one of my favorite hills (the "Walberla") I can't help falling in love with this angular landscape instantly.
My internal batteries use autumn days like this to charge for the winter.
I even sat in the beer garden in the evening. Probably the last time this year. But who knows.