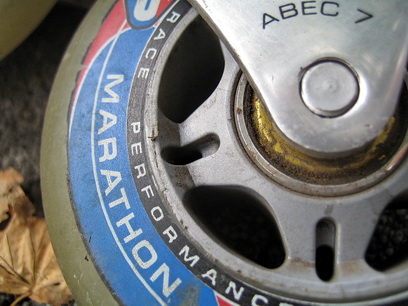 Almost untrained - signed up anyhow - 1 minute faster than last time, though.
I really love that Marathon feeling - especially the Fränkische Schweiz Marathon.
Hopefully I can exchange the 4 from 01:43:29 with a 3 next time. Damn lazyness.
This is alreay my 3rd or 4th posting about Inline Skate Marathons. Is my life going in circles or am I just trying to repeat the good parts?
Berlin 2006
Fränksiche Schweiz Marathon 2006