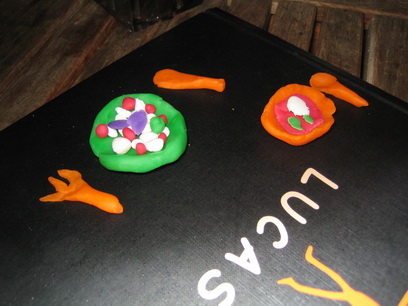 Imagine a restaurant. The waitress comes and ask you for your order. Instead of telling her your wish you say that you formed the order out of plasticine and it's up to her to find it out.
Wouldn't it be cool if the waitress wouldn't look at you with that
I-guess-you-are-a-complete-idiot-look
but simply say "One tomato soup and rice with vegetables"?
You know what - exactly this happened to me yesterday. Ok, the waitress needed some hints for the rice dish but she succeeded at the 3rd try - and she did perfect for the tomato soup.
In the end she wasn't happy when I tried to knead her tip out of plasticine but then she joined me in laughing.
It's so great if you don't have to explain your behavior all the time.