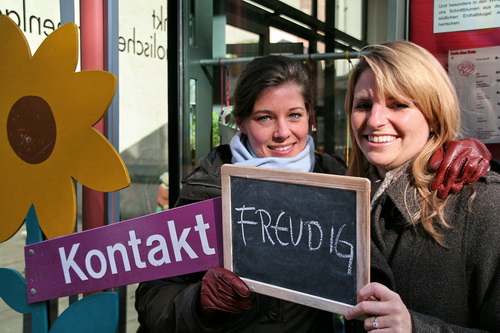 Kontaktfreudig (outgoing)
On Saturday I had my second expedition with my small chalk board. I went to Frankfurt with a friend for visiting an exhibition and had my chalk board with me. We strolled through the streets with no idea and let the chalk board guide us.
I saw some signs in front of a store. One of them said "Kontakt" (contact). I didn't get the story behind that sign but I thought that "Kontakt" could be cool for adding some different meanings using the chalk board. Therefore we asked passers-by whether they want to help us.
In the end it turned out that it was really great for making 2-minute-contacts to absolute strangers. I think the strangers liked it, too - of course only after the mandatory 2 seconds of panic similar to
Mana Mana
).
Maybe I should have the small chalk board with me all the time. Probably it would make me a more outgoing person.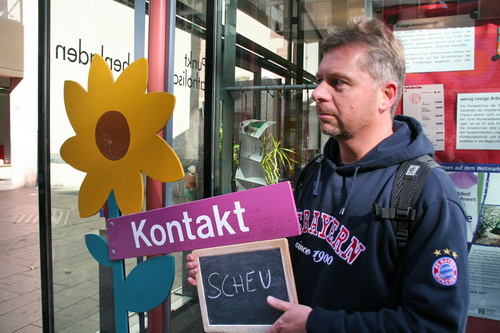 Kontaktscheu (contact avoiding, shy)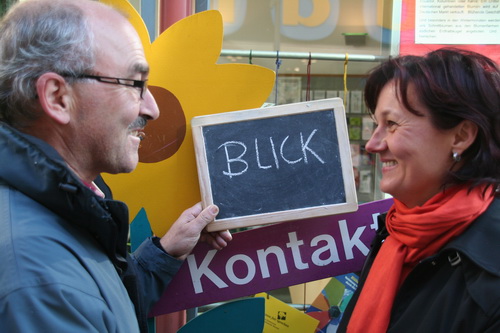 Blickkontakt (eye contact)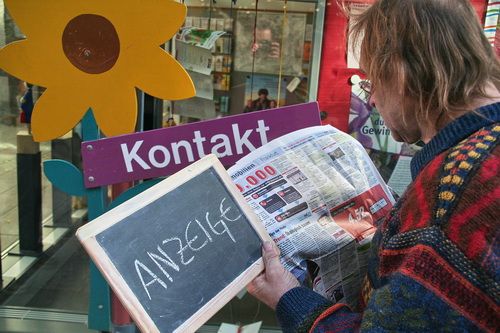 Kontaktanzeige (lonely hearts ad)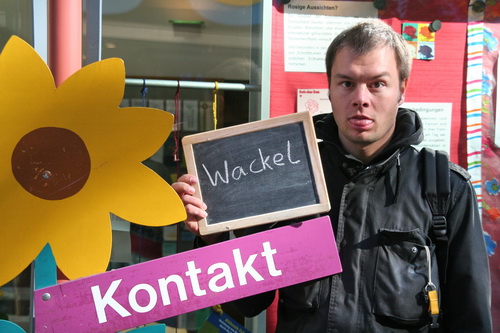 Wackelkontakt (loose connection)