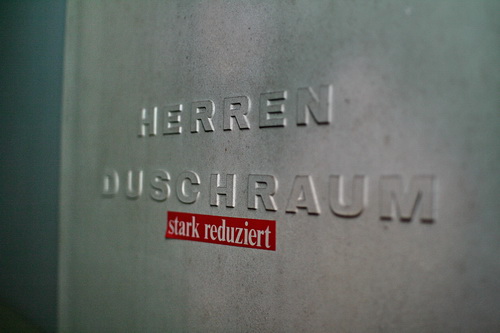 "Gents Shower Room" - "Highly Reduced"
What does this mean?
Is the price for taking a shower highly reduced? Maybe as a teaser for filthy men?
Or is it a kind of teaser for girls to have a glimpse at athletic men having a shower? Well, then it's a bad sign if the admittance is reduced.
(Seen in the ruins of an abandoned department store in Munich)