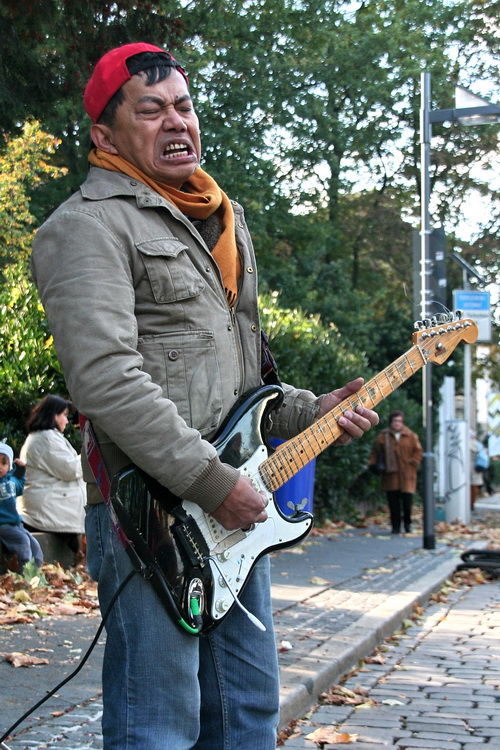 Click on photo to view it in different sizes on my Flickr account
I love street musicians. This one was very loud. He played "Country Roads" kind of awkward. The funniest thing was that he wasn't able to sing a "r". It really sounded like "Countly Loads" and it didn't matter at all.
That's simply Lock'n'Loll.