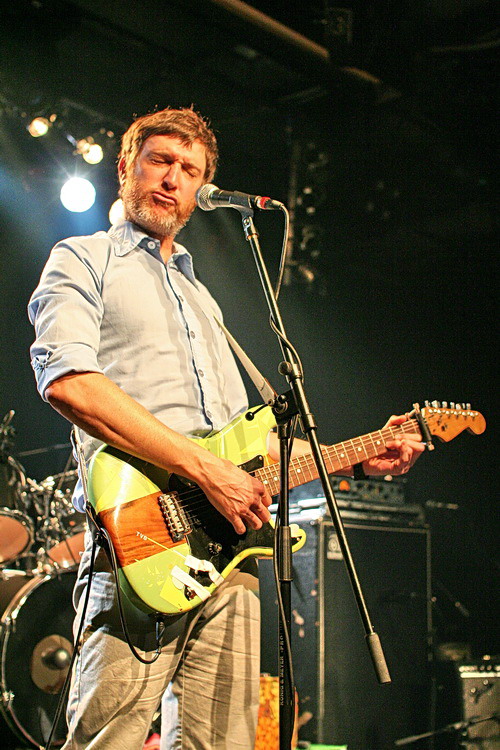 Troy von Balthasar
The German band Tocotronic played at the E-Werk in Erlangen.
The gig was quite OK but not a super highlight.
Again the support act was more interesting for me - a very strange guy called Troy von Balthasar. He looked like a psycho and rolled around on stage.
The Tocotronic folks were a bit too pseudo-intellectual for me. Probably I'm just not smart enough for their music.
Troy von Balthasar's Footwork
Dirk von Lowtzow from Tocotronic