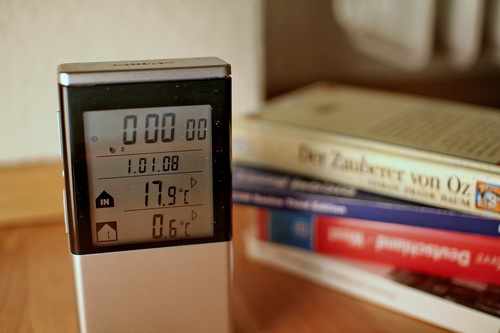 OK 2008, let's say it straight forward: I wanna make friends with you. I'm pretty sure that you and I will have a lot of fun together and if you not prevent me from doing it I will step forward trying to find small and bigger pieces of happyness.
Warm welcomes,
Udo
My start into 2008 was relaxed and not really spectacular. I layed on my bed (with all clothes on), stared through the view finder of my camera to my radio controlled clock. Goal was to make a photo of the first second of 2008.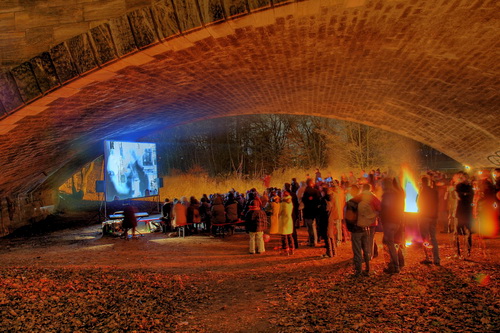 The first day of 2008 ended really good. Like last year I attended an open air cinema. Every year on New Year's Day there is a movie shown under a bridge in Nuremberg. You can stand beside a burning barrel, sipping a hot drink and eating gingerbread. This year the movie was "The Kid" with Charlie Chaplin.