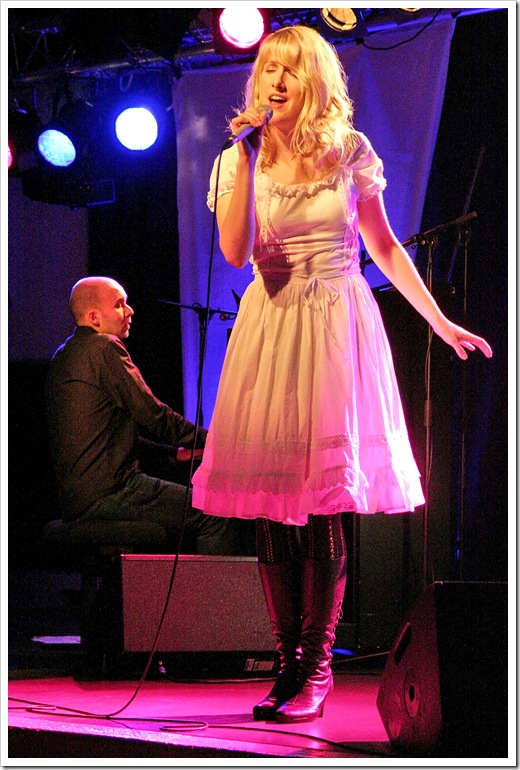 Jazz for a change.
Usually I listen to loud Rock music but this time it was smooth jazzy stuff.
The German trio was called Tuomi and the female singer had a absolutely stunning voice.
I was a little reluctant in shooting photos because it was so quit that I feared the shutter noise of my camera could annoy the band.
Probably my next concert will be loud and sweaty again but I liked Tuomi a lot and it was a very nice first concert of my musical 2008.