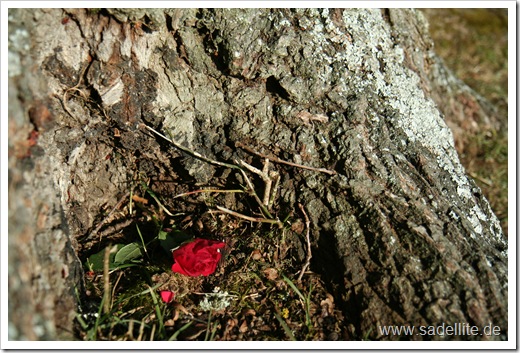 Today was one of these flower days. Although I don't like it if the calendar tells me to do something just because it's a special day I like Valentine's Day for some reason. Probably because I like flowers in general.

A few days ago I found a red rose hidden in the root of a big tree (actually the tree from my previous posting).
Obviously there was a story behind that flower. Obviously love was involved. Obviously I wasn't able to find out more.
Is it more likely that a couple spent some romantic time under that tree or was the flower thrown away because of some love pain? Well, because I don't know the truth I'm allowed to invent my own story and it definitely has a happy end.
By the way: Happy Valentine's Day!