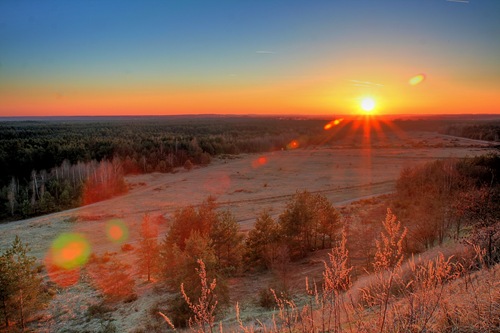 On Saturday I ended my winter. I did it simply by having a walk in the sun. Although I only catched the last beams of that day it was like an awakening after months of sleeping in a dark cave.
My target was the big forest called Reichswald very close to Nuremberg. In the times of the last German Emperor and during the 3rd Reich the forest was a forbidden place because of a military training area.
In the middle of the forest are the remains of an old shooting range for tanks with an artificial hill for catching stray projectils.
From the top of that Kugelfangwall (bullet-hill) one has a beautiful view above thousands of trees and towards Nuremberg.
A great place for feeling the silence - especially on a Saturday afternoon in February when no one is around.

I was standing on top of the hill watching the sunset and for 5 minutes the light was yellow like the skin of an orange.
The hour in the forest brought back my lust for nature and I'm looking forward to long hikes in the spring.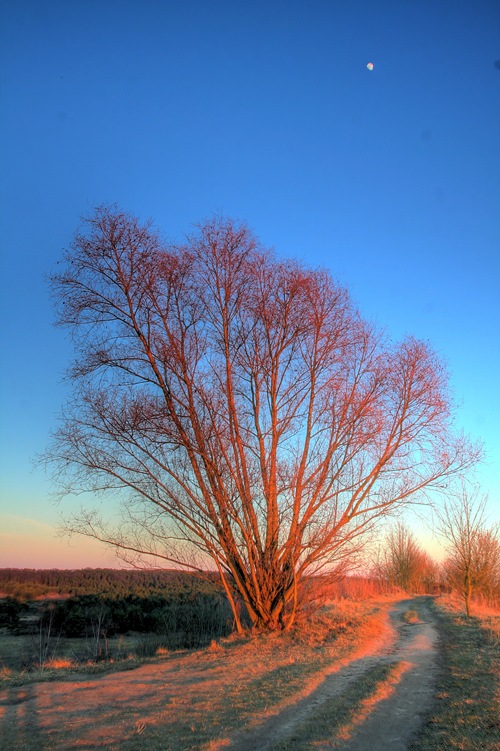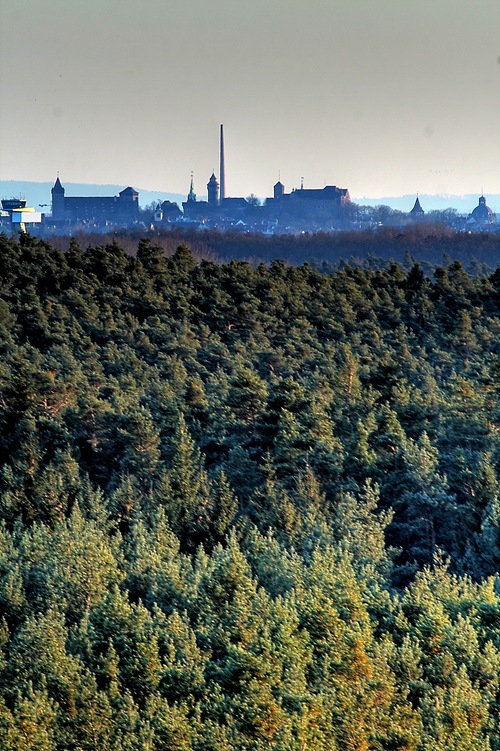 I played around with my big 400mm zoom lens and it turned out that the lens can teleport the Emperor's Castle of Nuremberg into the middle of the Forest although it's several kilometres behind the trees.