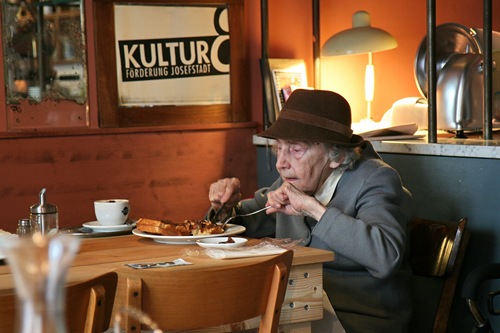 Being satisfied with your life can be as easy as enjoying a hot chocolate waffle or as complicated as trying to climb the Mt. Everest.
This lady in Vienna definitely found out her own way of being satisfied.
Unfortunately I didn't ask her how to do this.
At least we ate the same delicious waffle with powdered sugar and Nutella.