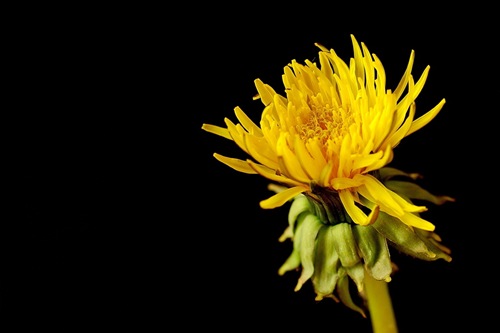 Click on photo to enlarge

These days my world is yellow. Finally spring has arrived in Germany and the meadows are green landscapes with millions of yellow dots. I don't know why I like dandelions so much but I really enjoy watching them on my way to the office. One can use them as a kind of clock. When I'm early in the morning the blooms beside my parking lot are still asleep and I should try not to wake them by whistling or singing morning songs. When I'm late the dandelions are already awake and seem to accuse me for coming that late to the office.
The one on the photo is already tired because I shot the photo at 9pm.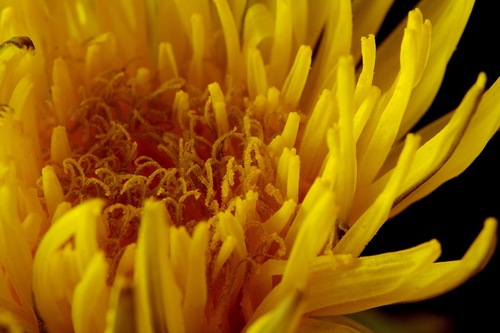 Click on photo to enlarge