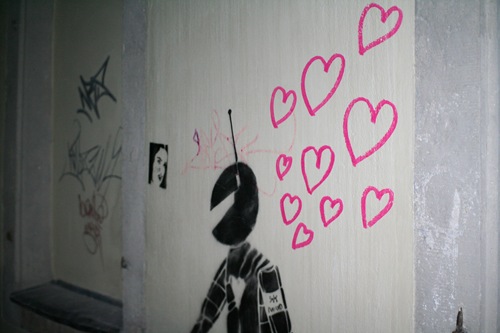 I saw this graffiti in Regensburg a few weeks ago. It was already dark and only the shape of his helmet catched my eye. I shot one photo of the kosmonaut in the darkness using my flash.
At home after transferring the photos to my computer I got aware of the hearts. The kosmonaut must be in love.

Maybe one sees love not on first, but only on second sight - not in the darkness but only afterwards after transferring the feelings to your internal hard disk.