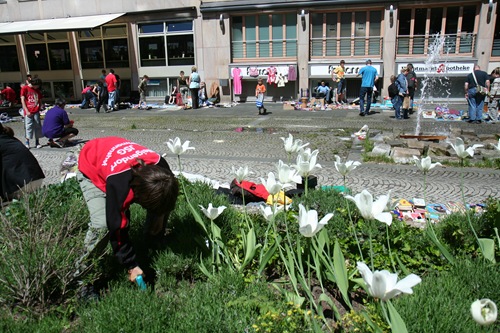 It was really cool to see the smiling faces of strangers when we asked whether they want to plant some sunflower seeds. We got not a single "No".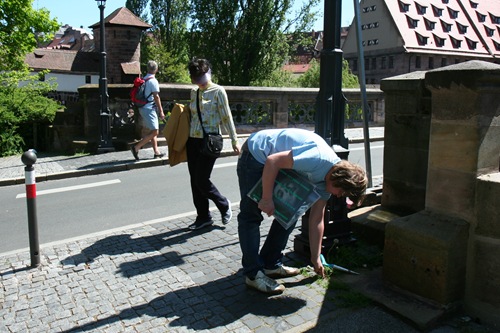 This guy just bought some old records from the flea market but couldn't resist to plant some seeds. The woman passing by looked a little bit weird at the scene but didn't ask what was going on.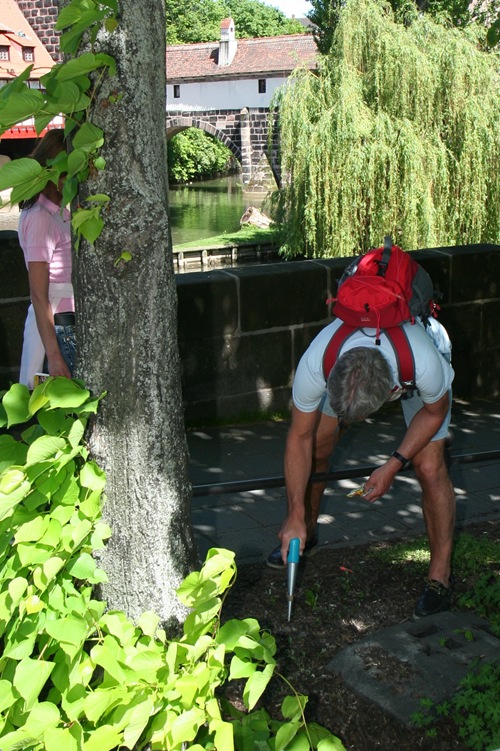 It turned out that this guy was the manager of a big public garden. He told us a lot of stuff about plants in general and about planting sunflowers below trees in particular. Well, in the end he disagreed to look for his flower at least once a week with a big grin in his face.