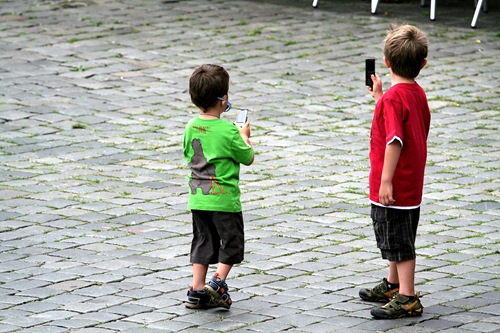 I'm really unsure whether I like little kids taking photos with their cell phone cameras or not.
On the one hand it's great whenever kids are searching for motives and trying to capture their very own world. But on the other hand I fear that their world could be reduced to the small gadget in their hands. To some extend we are already slaves of these electronic communication toys.
I hope these two boys will find the right balance for their lifes.