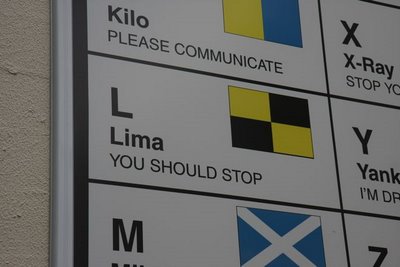 Yes, I know I am supposed to tell about the USA but I really have to jump to Australia for a second.
Yesterday I strolled through Brisbane and walked by the Nautical Museum. It had a big sign on the facade showing the nautical flags together with the flag alphabet. Each flag respectively character has a certain message.
For example the flag with the blue and yellow stripes means "D" or "Delta" and also "Keep clear of me".
The part that catched my attention was the letter "L" and the message attached to it. I really had to grin broadly.
I will not explain what the hidden meaning is because it is sort of delicate. Some of you will instantly understand and for all others it wouldn't be funny at all. What I can tell is that it is related to a company I worked for.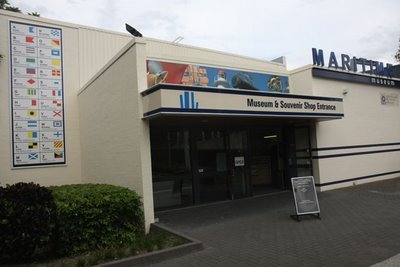 @ all the Visioneers and Ex-Visioneers: 'Funny to the core', isn't it?