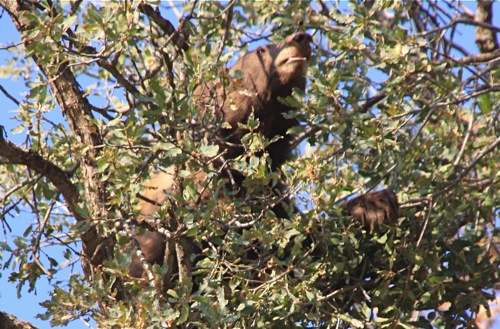 We don't have any dangerous animals in Germany. Not a single one.
Here in the US you can stumble upon a bear just beside the road.
I was visiting the Grand Sequoia National Park and saw a few cars standing in the middle of the road. I stopped and realized that there are two bears in the nearby trees - a big one and a cub. Real bears!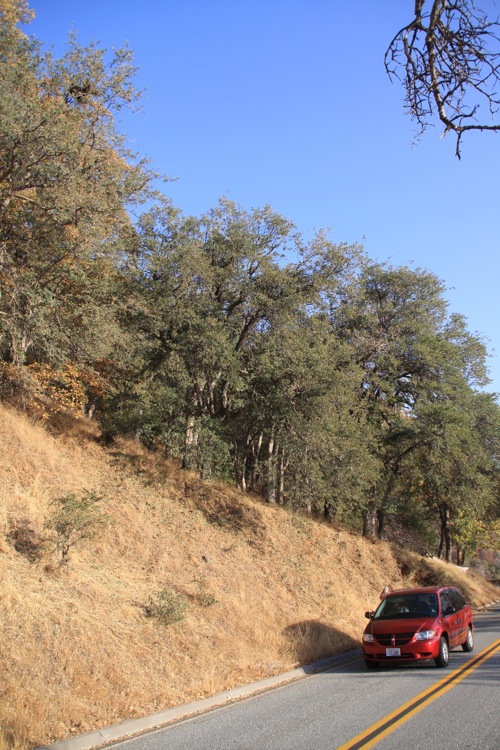 Amazing to see the big clumsy animals climbing on small branches and to hear their noises.
First I was a bit reluctant to leave my car because in the end they were bears and not little kittens. But then I saw a family of heavily overweight tourists jumping out of their car and running around.
Because a clever bear probably prefers a bunch of 'super-size tourist burgers' to a 'skinny-European-snack' I decided to step out as well to shoot some photos - and I survived.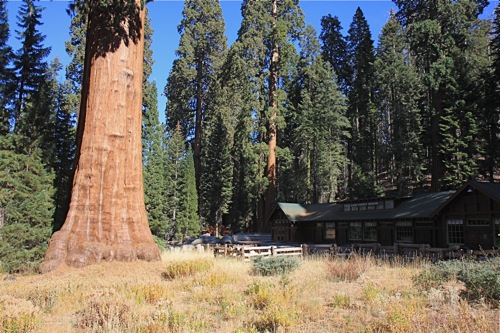 One of the smaller Sequoia trees. Compare it with the size of the house.
After all the very impressing trees in the park the bears were the topping on a spectacular day. Guys, your country is really beautiful.