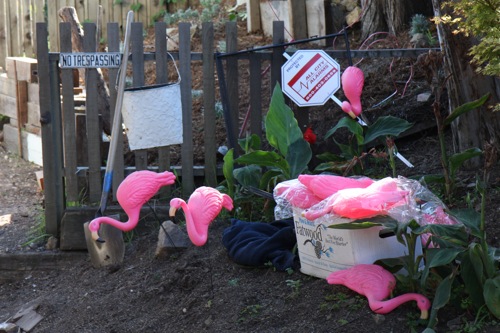 You can use your rose-colored glasses to make the world look a little bit more lovely.
The more consequent solution is to simply change the world into a pink place.
At least you can begin to do so.
The owner of this little garden on Telegraph Hill in San Francisco obviously thought that a whole box of pink Flamingos would be a good start. I agree.
I know that some of you out there have a pretty hard time these days. Although I am sure none of you is reading this blog I want to wish you that your personal pink-balance will be ok again soon.
Hang in there. It's worth it! If in doubt, add pink Flamingos.