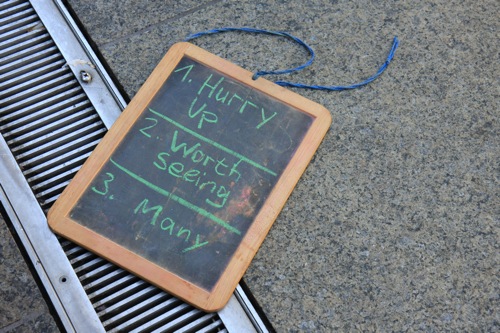 Exploring a city can be more intense if you manage to switch to 'advanced-observing-mode'. This is a state of mind in which you are able to spot a lot of small things plus the ability to put all the tiny puzzle pieces together to a bigger picture of the world around you.
The easiest method to switch to advanced-observing-mode for me is giving me one ore more topics for photos. Afterwards it is very easy to see all the small puzzle pieces connected to my photo-assignment.
This time I walked the streets of San Francisco with a friend. We gave us three assignments for the day:
1. Hurry Up
2. Worth looking at
3. Many
Here are my results.
How about yours Mr. SK?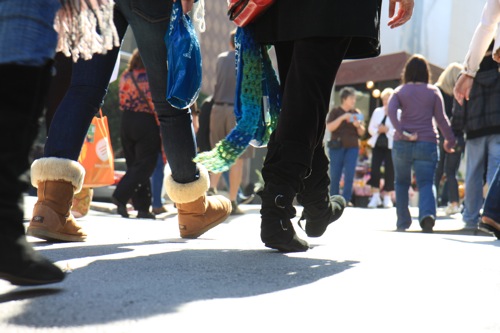 "Hurry Up" (I was kneeing in the middle of the street in front of some waiting cars)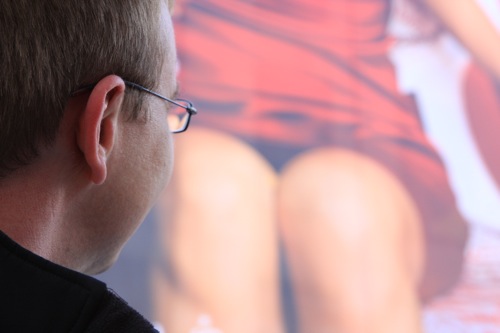 "Worth looking at" (SK staring at a gigantic poster at the facade of Macy's)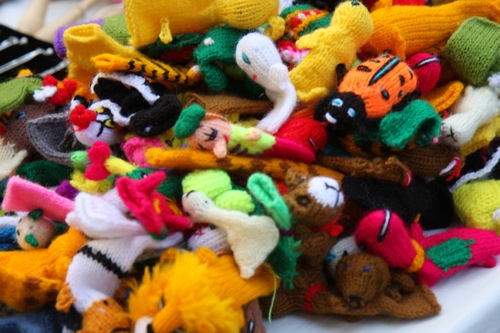 "Many" (Finger puppets from a street vendor)