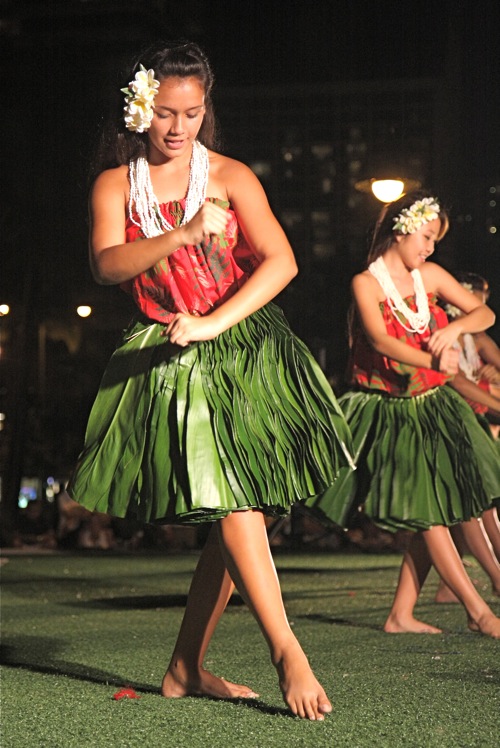 Yes, I have to admit I watched a (free) performance of Hula girls with flower neclaces, leaf skirt and florals in the hair. Cute, isn't she?
Actually I posted far more stuff about Hawaii than I indented to and I could post much more - for example about Joe's Love Chili, about the missed Big Wave Surfing Contest, about the homeless guy, about the ride in the stretch limo I almost got for 5 dollars or about the guys on the photo below.
The first days I almost hated Hawaii because of all the very touristy crap but in the end I loved it because it was easy to escape the hype. I hung out with so many lovely people and I saw so much natural beauty on these islands - enough to preserve a special place in my mind for Hawaii.
To prevent you from getting even more bored from Hawaiian stories I will travel on to New Zealand with the next posting.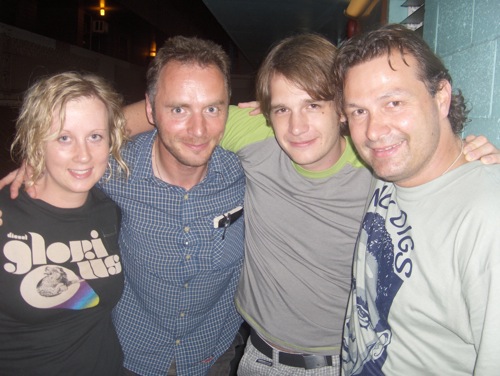 I spent my last evening in Honolulu with three funny guys. There's a special story related to the young couple on the photo and my chalk board. I am quite sure I will tell it in a future posting when it comes to chalk board tales in general.