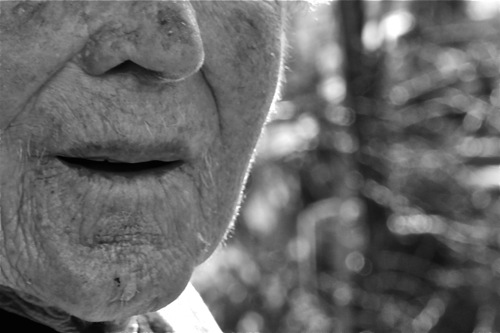 Oh boy, am I far away from home.
Actually it is as far as I can go from Germany.
As a child someone told me that if I would dig a deep deep hole I end up in New Zealand.
Voila, here I am: Auckland on the North Island of New Zealand
There's a conversation I had with my grandmother before almost every vacation in the last decades.
My granny never left the small village she was born in and foreign countries are only a flickering TV image for her. The conversation was always a variation of the following:
Granny: Why do you have to go away again?
Me: I just want to see how it is in
XY
.
Granny: But they have war and bombs in
XY
, don't they?
Me: No granny, it is peaceful there and the people are friendly.
Granny: Is
XY
far away?
Me: No granny, it is not really far away. Just a few hours.
Granny: But you promise to take care?
Me: Of course granny, I am always careful.
This time it is different - for two reasons. First of all I would have to tell my granny that I want to travel to a far far away country.
Second of all my granny wouldn't ask at all because she has no idea that I am traveling. She is 95 years old and forgot almost everything she knew. I decided to tell her nothing about my long trip because she would have been very confused to hear that the journey lasts half a year and I am traveling on my own.
I am sad that my grandmother already started her last journey. It is a journey into forgetting. Although she is in a good physical shape (a very tough old lady) I will never be able to tell her about elephants, waterfalls, smiling kids with dark or yellow skin or mountains that spit fire. It would have been great to share a glimpse of the wonders of the world with her I was lucky to see. Things she was never able to explore but only through my stories.
Tomorrow I will see her because my nephew Noah will have his baptism.
You know what? Probably I will tell her about the elephants and the children with dark skin anyway. She might not get the story but at least she will realize that I am sitting beside her. And maybe she will even hear some hidden words beneath my stories. Words that might sound like '
hey granny, I am back and I am so glad to see you alive
'.
Damn, actually the intention for this posting was a cheerful nonsense talk about New Zealand but the posting steered into a completely different direction.
PS: I just re-named this posting. The initial title was 'Day Jumping'. I will tell you about it soon.