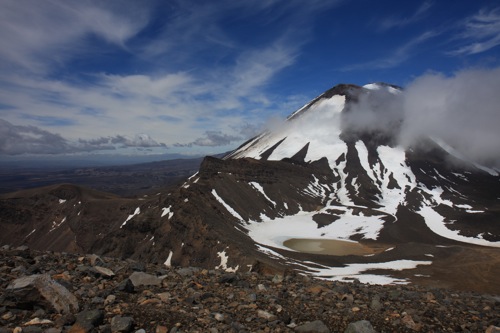 The volcano is 'Mount Doom' of Lord of the Rings (Mount Ngauruhoe)
If you are in New Zealand and not a complete ignorant of nature and outdoor activities you can't miss one specific hike: The 'challenge' is to cross a mountain range in a full-day tour and it is called 'Tongariro Alpine Crossing' in Togariro National Park near Turangi on the North Island.
The trek is 19 kilometres (12 miles) long, one has master more than 800 metres (2600 feet) of altitude difference and it takes 8 hours to get to the end of the path.
The interesting thing is that you cross different kinds of vegetation from small waterfalls and Scotland-like green hills over volcanic areas up to rocky grounds and snow on the highest point. The downward slope passes very blue lakes and ends in a lush rain forest.
The fact that you get all of the above in one single day makes this crossing one of the most popular hikes in New Zealand and you can imagine what that means regarding the number of hikers. This is especially true if you do the crossing on the first sunny day after a 4 day period of rain.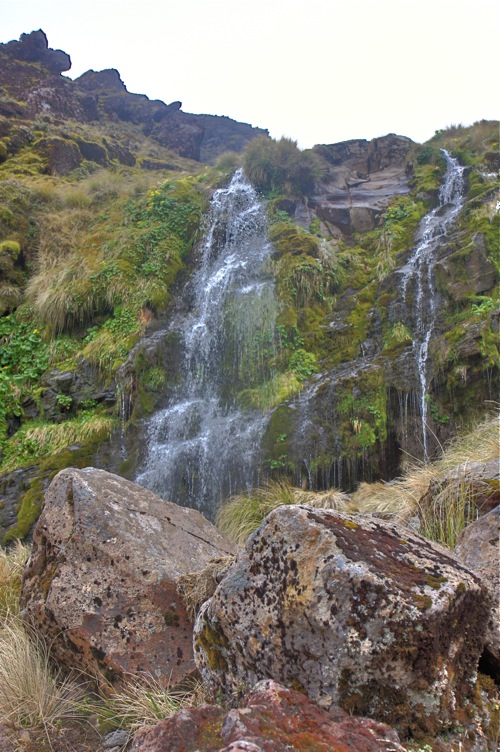 One can find a waterfall for every natural break ;-)
I managed to avoid the crowds and to hike on my own most of the day. The nature just blew me away.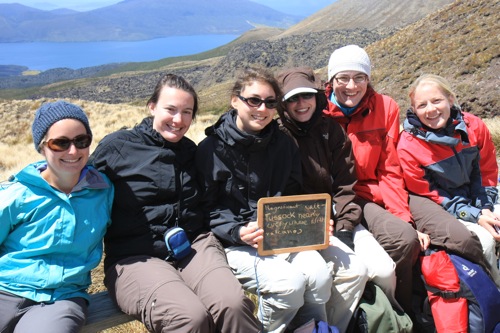 I met a group of girls from my hostel and we walked some parts together. It was a good combination of talking and silence and it was perfectly ok to separate again after a while.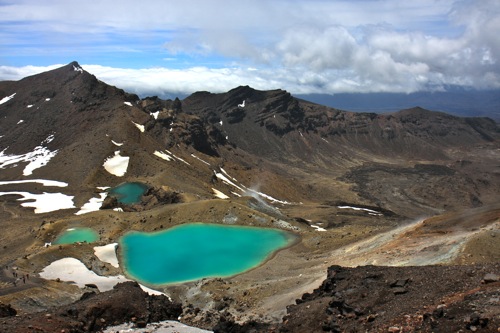 Emerald Lakes
After the highest point, the Red Crater, the Emerald Lakes came into view. Although the photo above is a HDR image the colors of the water are untouched - that's why the lakes are called Emerald Lakes. My lunch spot was in the shadow of a rock overlooking one of the lakes - in solitude.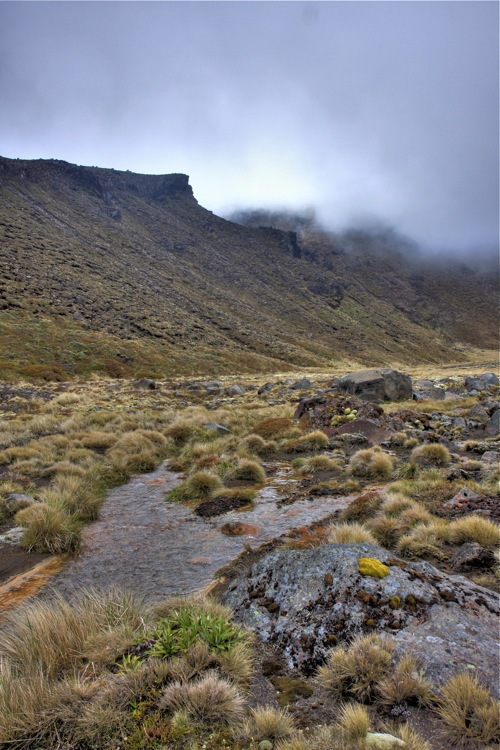 Crossing several creeks and the clouds.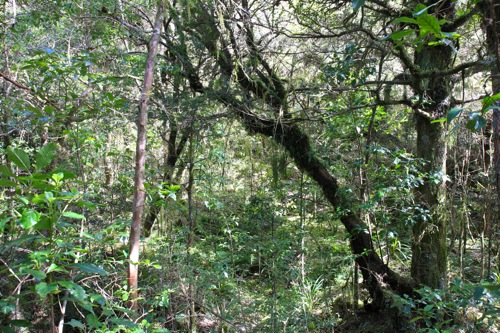 Rain forest at the end of the hike
When you look back to a vacation you might find some days you consider as very intense, positive or amazing. The memory of such a day is usually long lasting - no doubt.
But wouldn't it be even more intense to realize the extraordinary attitude of the day while you are living it instead of recalling a memory afterwards? For some reason it is sometimes hard for me to do so.
The day on Tongariro was one of the rare situations when I realized already in the morning that it was a special day. I enjoyed every single breath, almost every step, all the different shades of green, the ugly smell of the volcanic fumes and my sore muscles. It felt like a constant pressing of the 'Record' button inside my memory.
Right now in this second it is not 'Record' but 'Replay'. I am a super lucky guy, ain't I?