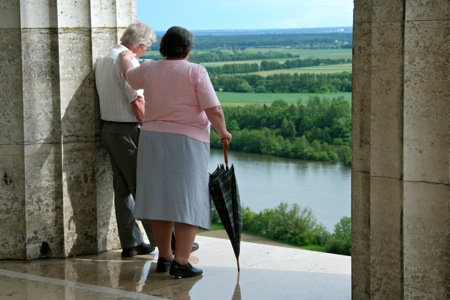 Why is it, that one doesn't really expect to spot signs of tenderness from some people?
I wouldn't be surprising to see a young couple holding hands but for some reason it seems kind of uncommon to see some older folks show their affection in public.
The couple on the photo did show that they belong together in a way that really touched me. They were sharing a stunning view down to the Danube river at the Walhalla temple near Regensburg.
In one moment they were just standing close together and in the next one there was this gesture for "hey this looks stunning and I am glad that I can share this moment with you".
The guys made me smile in a good way.