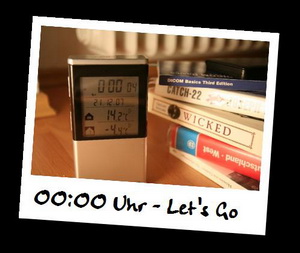 Time flies.
Exactly 3 years ago - on Dec. 21st 2007 my pal Daniel and I did our first 24 hour photo experiment.
We strolled through the city of Nuremberg for 24 hours - from midnight to midnight.
Our mission was to take random photos and see what happens and how many moments can fit into 24 hours if you try to live them intensely.
We created a little Web site with some of our photos and our thoughts from that day.
Actually I don't want to bother you with old stuff but because I used the "anniversary" to browse through the page I thought I just re-share it with you.
Here you go:
http://www.twentyone24.de/index2007.htm
Yes, I know, all the texts are in German but I was too lazy translating all the stuff.